Floors? We Have You Covered!
Spring is in the air and home sales are on the rise! So what are Buyers looking for in a home and what do Sellers need to consider when listing their home?  Though we  could discuss a number of items, today we will focus on flooring. Recent data collected from the National Associations of REALTORS® indicates that 54% of home buyers were willing to pay more for a home with hardwood flooring. According to HGTV and USA Today, the top request of home buyers is hardwood flooring. This has also proven to be true with our clients, the vast majority do prefer hardwoods in the main living areas.
Are hardwoods worth the extra expense? Will a Seller recoup what they spend in upgrading to hardwoods?
That is a really hard question to answer and we feel that it's somewhat dependent on the home and the area. It's truly an individual and case by case assessment.
Who would you recommend?
This  is a question we are asked often by homeowners who want to "freshen up" their home, buyers who want to remodel, and sellers who want to update. Typically we give a list of flooring  companies in the area that have offered satisfactory service to our clients. However this year we had to personally decide, "Who do we use?" We talked with and received quotes from the list of companies we refer to others, but made our final decision  based on the professionalism, knowledge, and the quote we received from Carpet One. Carpet One has a variety of products with a price range that can fit almost any budget. Carpet generally costs between $1.50-$15.00 per square foot. Hardwoods range between $3.00 – $20.00 per square foot. The price range is determined by the type of products used.
Justin at Carpet One was our representative. He truly was the one who "won us over." Justin was the most professional and  the most personable of the representatives we met during our search for a flooring company. Justin took time to listen to our desires and concerns and proved to have a plethora of knowledge in the different  type flooring options. After carefully studying our home and considering our desires, Justin was able to recommend a couple of different options as well as the "pro's" and "cons" to each choice. When we made our decision, Justin arranged  the installation and kept constant check on the progress, both through phone conversations and in-house visits. Justin's goal was to make sure we were pleased with both the purchase and the process.
Justin introduced us to Matt. Matt was also very professional and had a winning personality. We became friends really quick as we both have a great love for photography 🙂 Matt is the "go-to, man with a plan" when it comes to getting  exactly what you need. Matt measured the rooms in our house and calculated exactly how much material would be needed for each room. Matt made sure that there would not be a shortage of  supplies, but also insured we would not pay for materials that would never be needed.  Matt's measurements were right on target and we had very little remaining material. There will always be some left over, but Matt let us know that Carpet One has a solution for that unused carpet….area rugs! How perfect! Carpet One cut the remaining carpet to our desired  dimensions and bound the edges, thus providing us with a custom sized, perfect area rug and no left over materials!
Trayvon and his carpeting team will provide excellent service with beautiful smiles on their faces the entire time. 🙂
The Process
We had the carpets replaced in our bedrooms first.  The old carpets and padding were removed and replaced in a few short hours.  A few days later the remaining carpet in the living areas were removed and replaced with the hardwoods. Both the carpet and the hardwood installers were professional and took great pride in their work. We give Carpet One  an A+ ratingon professionalism, knowledge, and pricing. From start to finish we were pleased with the purchase and the process!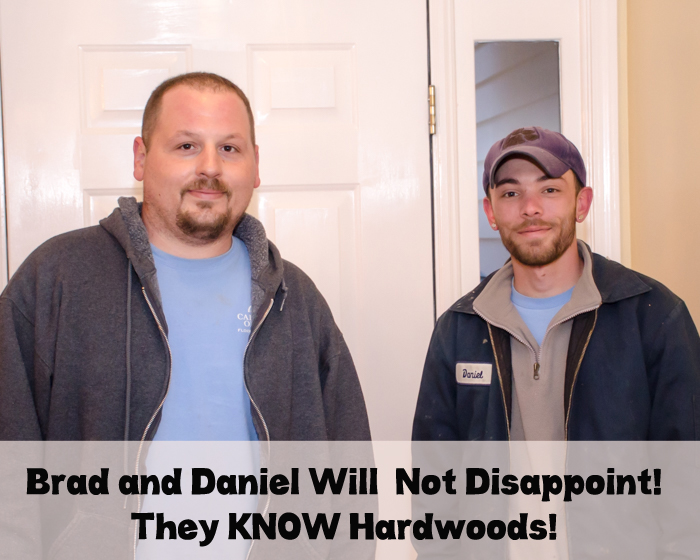 Very pleased with the finished product!
Thank You Brad and Daniel, Trayvon and his team, Justin,
Matt, and all the great people at Carpet One!
We Recommend Carpet One!
If you want to find out more, contact:
Justin Taylor
803-767-0081
Carpet One
200 Candi Lane
Columbia, SC 29210

•Please Note, we are not affiliated in any way with Carpet One. We were not paid to write this blog, but wrote it out of deep gratitude for the excellent service we received. In today's world, people are quick to complain and not as quick to give credit where credit is due. Based on Carpet One's exceptional service, credit is due!
Do you want to Sell Your Home?  Do you want to buy a home? Give us a call!
M
ike Hayes 803-767-0137
Jennifer Hayes 803-730-9685
Connect with us:
Trulia • Facebook • Google Plus • Twitter • Pinterest • Instagram • Word Press • VivdMe™- Professional Photography